Here you will find links to ALL my Favorite Artists and websites!
Dave Weckl
- Dave is simply the BEST drummer on the planet and has been since his debut Album
Master Plan in 1990.
I NEVER get tired of listening to Dave's albums or watching
YouTube videos of he and all his great artists he
tours and records with. He will amaze
and astound you with flawless execution and true mastery of the drumkit!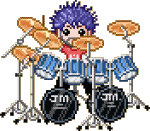 Click here to visit Dave's website.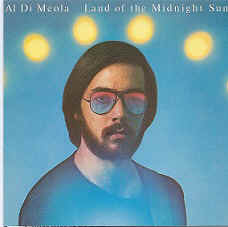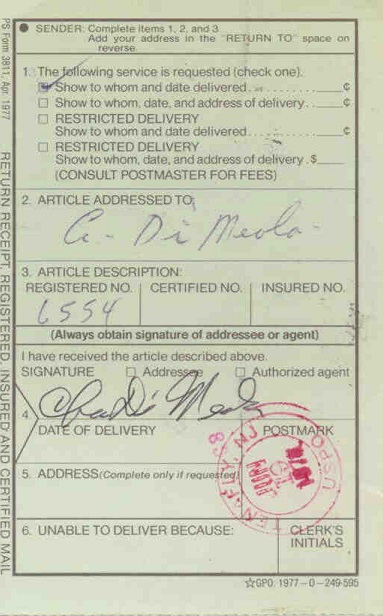 Al Di Meola

- Interestingly, me being a Bass Player all my life, never dictated the musicians I
followed. It seems that outside of Jaco Pastorius and Tom Kennedy, I was more
focused on the whole band's sound. And when Al Di Meola burst onto my music
world in 1974, I simply died. Al will forever be my most favorite guitarist. No
one smokes the fretboard with virtuostic intensity like Al does. His note choices
are impeccable. While I have loved all of Al's solo albums, I am still enthralled
to this day with his performance on the Romantic Warrior album when he was
with Chick Corea, Stanley Clarke and Lenny White!
I have a funny and true story to tell. In 1978 as my career as an EMT in Florida
was drawing to an end, I was getting ready to move into being a Professional
musician. While I have ALWAYS had above average talent as a Bass Player,
I am the FIRST to always tell you just what a truly shitty musician I actually
was. Instead of learning to sight-read and study Music Theory, I spent my
time hanging around a moron guitar player (whose name shall go unmentioned)
and all we did was smoke dope, and make horrible music, and still think we
were God's gift to the music business.
But the story is, I wanted to play in Al's band so BAD, I sat down one day
and made an overdub recording of me playing: Egyptian Danza from Al's
Elegant Gypsy album. I smoked it and still have the tape to this day. BUT
the really funny part is that after the recording, I added a personal voice message
on the tape, but I didn't have a microphone. So I used a set of stereo headphones
and plugged them into the Mic Input on the Receiver, and spoke into one of the
earpieces (I'll bet you didn't know that this actually works!). I pleaded with Al
that I was ready to come to New York and join his band and that I was REALLY
Ready for the big time. I have to laugh at myself on this one. Yes, it did take
some big balls to send a guy like Al Di Meola a demo tape, but it took some
even bigger balls to stand up to all the ridicule I got from everyone who knew me
or had worked with. I sucked as a musician! I couldn't solo my way out of a wet
Paper Bag as they say. I could memorize and play just about anything thrown at me
but when it came to actually knowing what I was doing on the instrument, I was
So just so there is never any doubt, to the left you will see the Certified Mail
receipt from the USPS in July of 1978, for the delivery of that very tape to
Al's residence in New Jersey. IF he actually listened to it, it is my sincere
hope that he laughed his ass off! He no doubt thinks I am an idiot if he really
did hear it, but as my dear old father always told me: "Garry, no guts, no glory"!
Click here to visit Al's website.
Jaco Pastorius

- Bass player's were just side musicians in a band until Jaco Pastorius
hit the scene. When Herbie Hancock calls Jaco a "musical phenomenon"
on the album jacket, you know a rarity is in town! Sadly though, Jaco's
genius, coupled with mental illness and drug use, brought his short life
In 1982, while I was living in St. Petersburg, Florida, Weather Report
was due to play at a small club on Tierra Verde (just off the St. Pete
Causeway). I had bought a ticket and was reveling in the fact that I was
going to finally get to see and hear Jaco live, especially in a small club
setting. However, it was NOT to be. Jaco left the band just a few weeks
prior and I had to suffer through listening to his replacement, the lukewarm
at BEST, Victor Bailey! WHAT A BUMMER that was. But I did get to
meet Wayne Shorter which will always be a highlight in my life!
One of my most cherished posessions is my original copy of Jaco's solo
debut album in 1976 (that is the cover of the album to the left). The B side
of the album was a misprint and is entirely blank. I have been trying for years
to determine if the misprint makes the record any more valuable.
Click here to visit Jaco's website.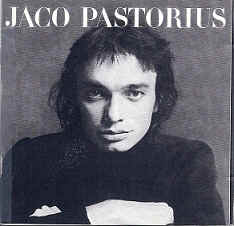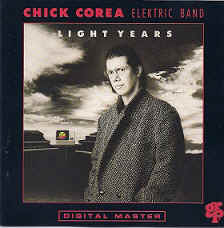 Chick Corea

- I am sure this comment will raise a few eyebrows from critics when I say it.
I believe Chick Corea is the BEST musician of the 20th-21st centuries.
Chick throughout his entire career, showed how to not only be a virtuoso
on his instrument, but a virtuoso composer, band leader, music business leader
and cultural icon who who SADLY passed away on February 9, 2021. Devastating
news for all of us who loved the man and his music. I ALWAYS dreaded the coming
of this day since I first heard his music in 1977. My most favorite musician of ALL TIME!
May God Rest Your Soul Chick Corea.
I have been amazed by his switching gears throughout his life, which I think is
a testament to a man who never sat still, and was never satisfied, ALWAYS reaching
higher and for something new. There are really only two keyboard players I truly
enjoy listening to, and Chick is one of them for me!
Click here to visit Chick's website.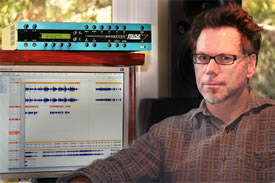 Jay Oliver

- And Jay Oliver is the OTHER keyboard player I mentioned. In fact,
I listen to Jay Oliver and Dave Weckl almost exclusively these days.
I urge you to check out this YouTube video of Jay's rendition of
Jay Oliver and Dave Weckl grew up together and it was in discovering
Dave that led me to learn of Jay's astounding virtuosity on keyboards.
As I mentioned, I rarely listen to anyone else these days, and when I
I want to hear GREAT musicians, I turn on something with Jay in the
Click here to visit Jay's website.


Brandon Fields

- Brandon Fields is yet another shining example of the talent that Dave
Weckl brings on board. You really know the musicians that are
highly valued when they are on the recordings that matter. Dave
uses only the best! And that you get with Brandon Fields!
Brandon plays with SUCH emotion! I've never heard note selection
and phrasing like his other than Wayne Shorter. But quite frankly,
as devoted a Weather Report fan that I am, I would listen to Brandon
all day as opposed to Wayne. Weather Report was a BAND not
individuals. Dave's band members though are another category
elite all by themselves however.
Brandon is the BEST of the BEST as far as I am concerned!
Click here to visit Brandon's website.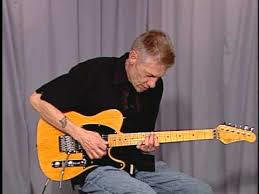 Buzz Feiten

- What else can I say, but yet another of Dave's buddies that flat out smokes
a fretboard and conveys such emotionally charged riffs that stun the senses!
What Al Di Meola does from a technical perspective, Buzz takes that a step
further in my eyes with the lyricism of a poet on the guitar.
Dave Weckl is SO LUCKY to have these guys in his corner.
Click here to visit Buzz on Wikipedia as his personal website doesn't have much info.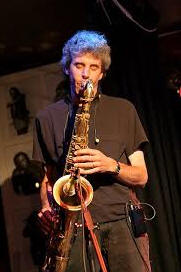 Gary Meek

- And just when I thought Brandon Fields was going to be it for me for Sax players,
whom should I discover through Dave Weckl (where else of course), but Gary
Meek. Not to mention he has the same first name as me (but only ONE "R").
What other reason would I need to love the music this man puts forth!
Gary is one BAD M.F."er on Sax my friends! Give a listen and you will once
again see why Dave has had him in his bands and recording sessions.
Click here to visit Gary's website.
And now for some OTHER types of favorites I LOVE!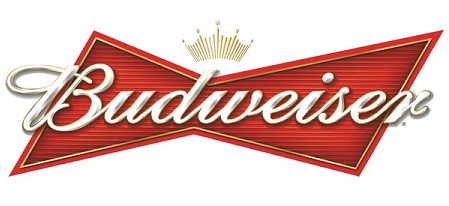 Budweiser
"The King of Beers"
I am going to type this in on the spot. I have this memorized and can recite it straight,
stoned or drunk (or any combination thereof)
on a MOMENTS notice! No Bullshit!
"This is the famous Budweiser beer. We know of no brand, produced by any other
brewer, which
costs so much to brew and age. Our exlcusive Beechwood Aging process,
produces a taste, a smoothness
and a drinkability that you will find in no other beer at any
Click
here
to visit the Budweiser website.

Coca Cola

- "Have a Coke and a Smile"
Well, I can't spend ALL day drinking Budweiser at my old age, so what else would one
drink, but a Coke of course!
Click
here
to visit the Coca-Cola website.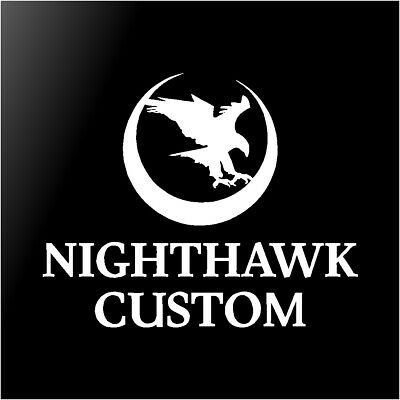 Nighthawk Custom

- "One GUN, One GUNSMITH"
What else would you expect from a gun carrying member of the "NRA"?
My EDC weapon is a Nighthawk Custom President in 10mm.
I waited 7 long months for this gun to be custom built for me!
The ONLY side of this gun you EVER want to see is the back end
with your finger on the trigger. God help the bastard who is looking
Click
here
to visit the Nighthawk Custom website to learn about the finest
1911 Pistols in the world!
Here's a picture of my Nighthawk Custom President: (I have a Trijicon Red-Dot sight installed on it)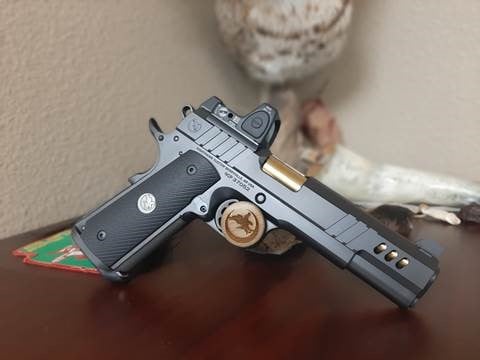 The NRA

- "Protecting the 2nd Amendment Rights of ALL Americans"
We in America are currently under assault. No my friend not by guns!
We are under assault by the media, the powerful money behind the liberals
who would see our 2nd Amendment rights trampeled, and the politicians
who are backed by these two forces of evil.
People blame the guns for all the violence we hear about on an almost daily
basis. It's the people who pull the trigger folks! Of all the legal gun owners
in this country, the number of those that commit violent crime is so small
it is almost immeasurable in comparison to those of us who are responsible
I urge all Americans to join the NRA to show your support of a Constitutional
Law, put in place by our founders, to protect the rights of every American citizen
to enable themselves to protect their FREEDOM!
Hey Beto, want to take my AR-15? Come and get it pal!